Adapter Firmware (EOS R/EOS M)

Checking Firmware Version of EF-RF Speed Booster
To check the adapter firmware version of your adapter, attach any Canon EF lens to EF-RF Speed Booster and put it on a Canon RF-mount camera body.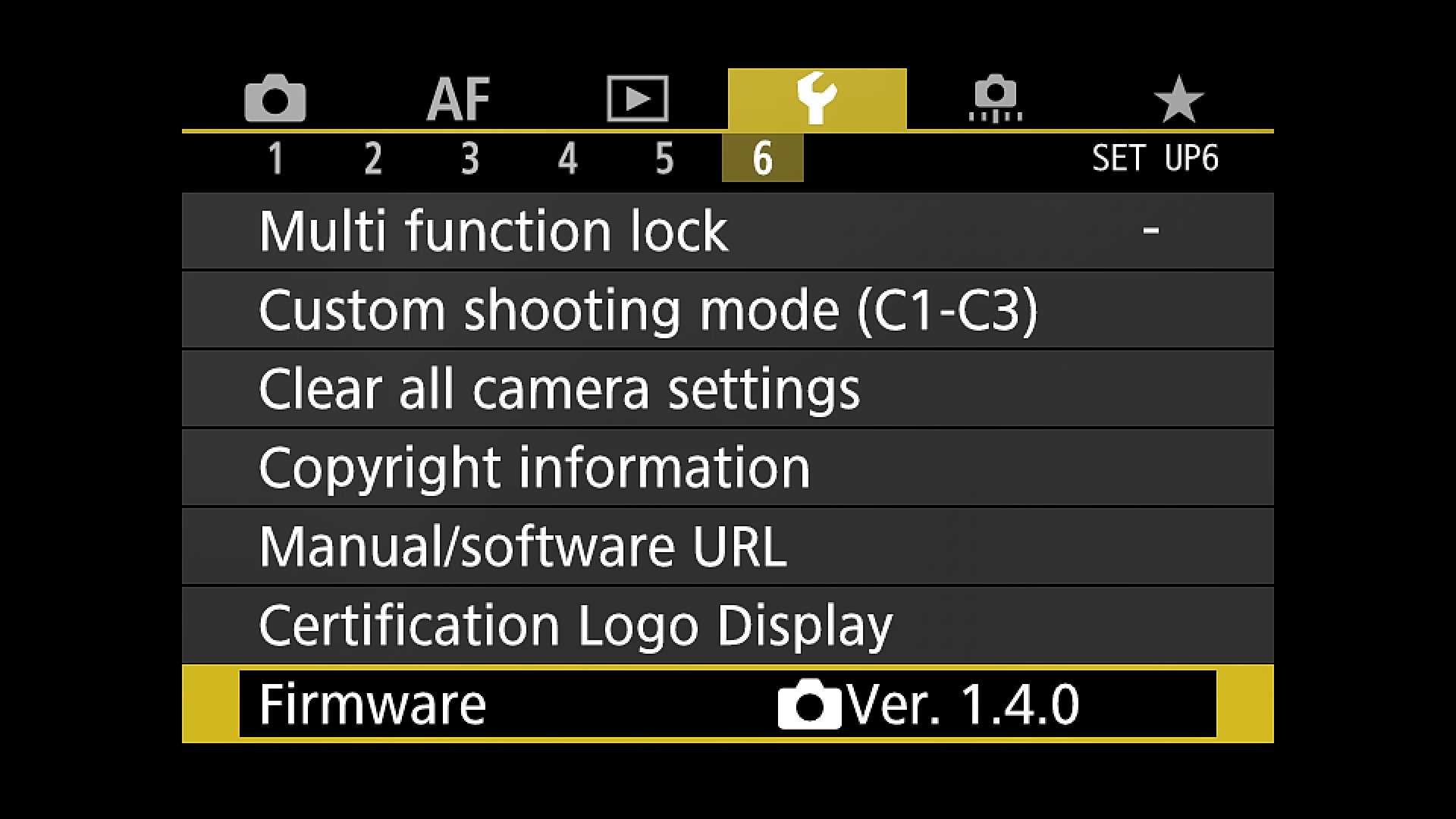 Press the MENU button on the camera body.

Find the "Firmware" under the "wrench" tab.

Click OK.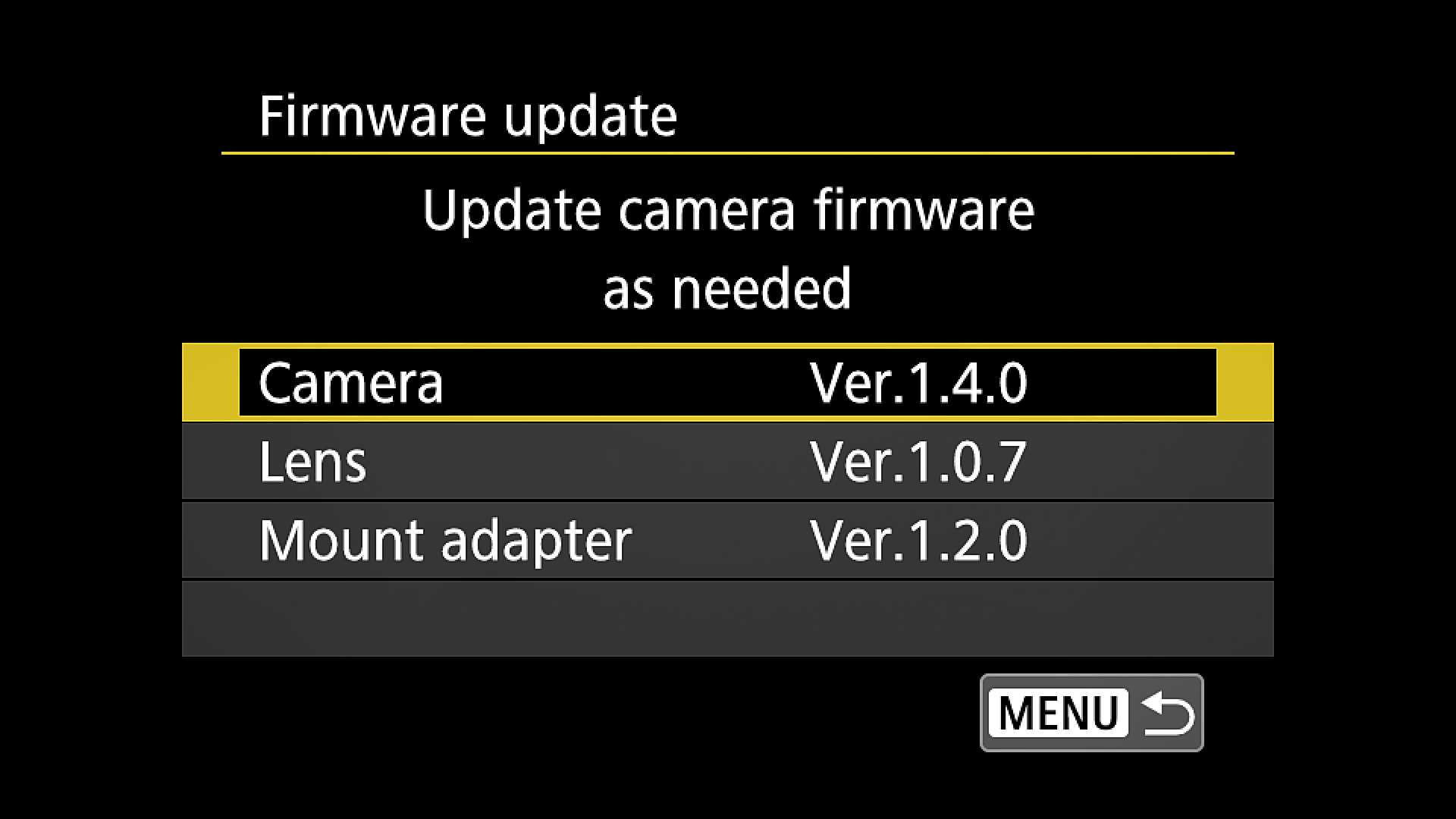 Checking Firmware Version of EF-EFM Speed Booster
EF-EFM Speed Booster does not support displaying adapter firmware version on the camera body. Connect Speed Booster to a computer and use Metabones App to check adapter firmware version.
Updating firmware of Speed Booster
Preparation
You must have a micro USB 2.0 cable.

Use a Mac with OSX 10.11.6 or above, or a PC running Windows 8.1, Windows 10 or Windows 11. Note: Metabones App may not run properly on Mac with two or more monitors connected. If you encounter difficulties disconnect one of the monitors.

Download Metabones App from www.metabones.com. It can be found on any Smart Adapter or Speed Booster product page as well as the SUPPORT/DOWNLOAD page. The same Metabones App updates all Metabones products.
Procedure
Run Metabones App.

Attach micro USB 2.0 cable directly to one of the USB ports on your computer. USB ports on an external USB hub may not work, such as USB ports which may be available on your wired keyboard.

If 'OK' is displayed in Green, the Speed Booster is already up-to-date. Though unnecessary, an update can be forced by unplugging USB and reattaching it while pushing in and holding down the control wheel of the EF-RF Speed Booster or the push button of the EF-EFM Speed Booster.

To upgrade, follow the directions on the screen.

Metabones App will detect the adapter and display the "Update" button.

Click "Update".

To roll-back/reverse a firmware update, connect Speed Booster to computer again and check the "Downgrade" checkbox in Metabones App.
WARNING
To update the firmware of a Canon EF lens downloaded from Canon's web site, use Canon's own adapter. While a Metabones Speed Booster with the latest firmware has been tested for this use case scenario it is not guaranteed to work and not supported.