Contax 645 Lens to Fujifilm G-mount Smart Adapter (GFX)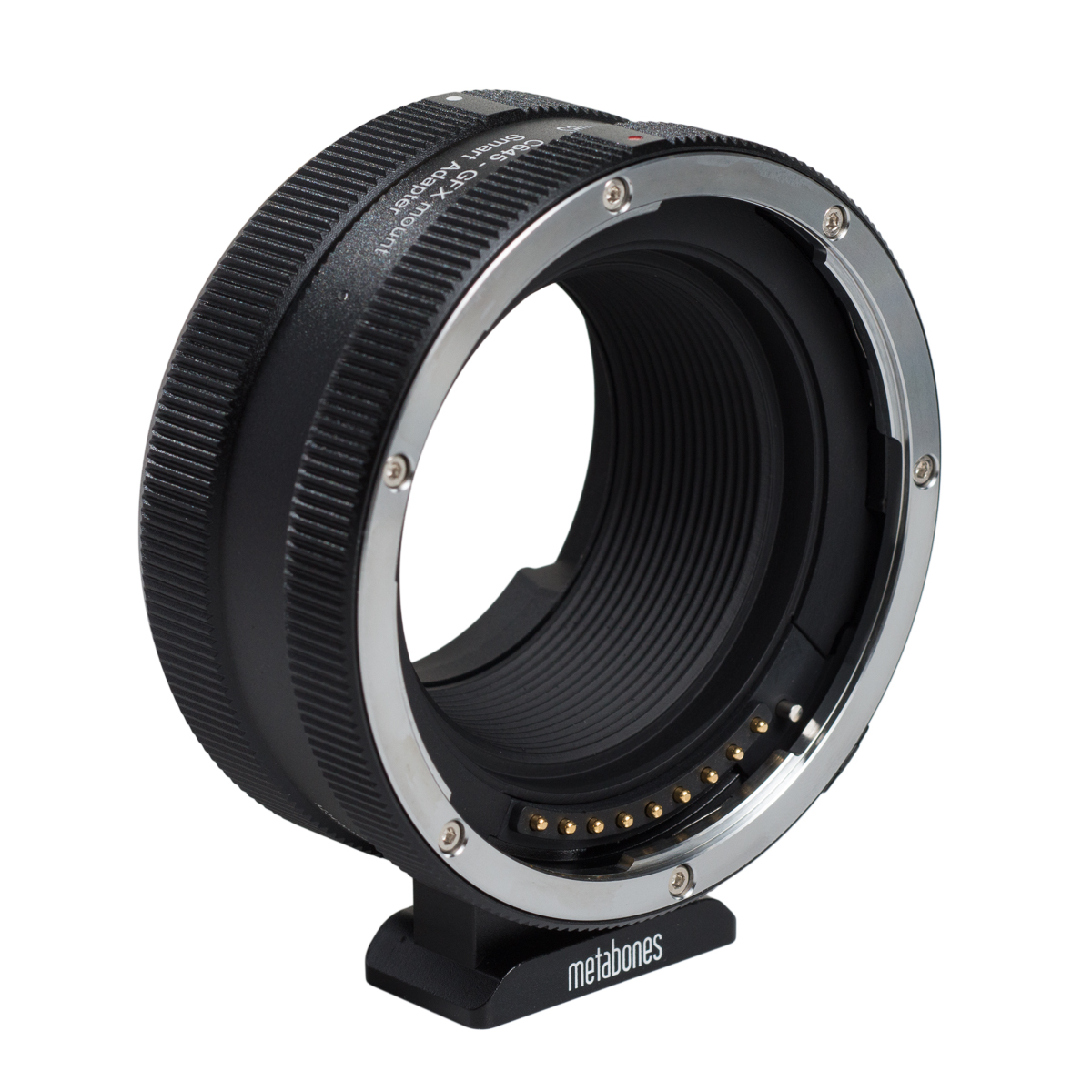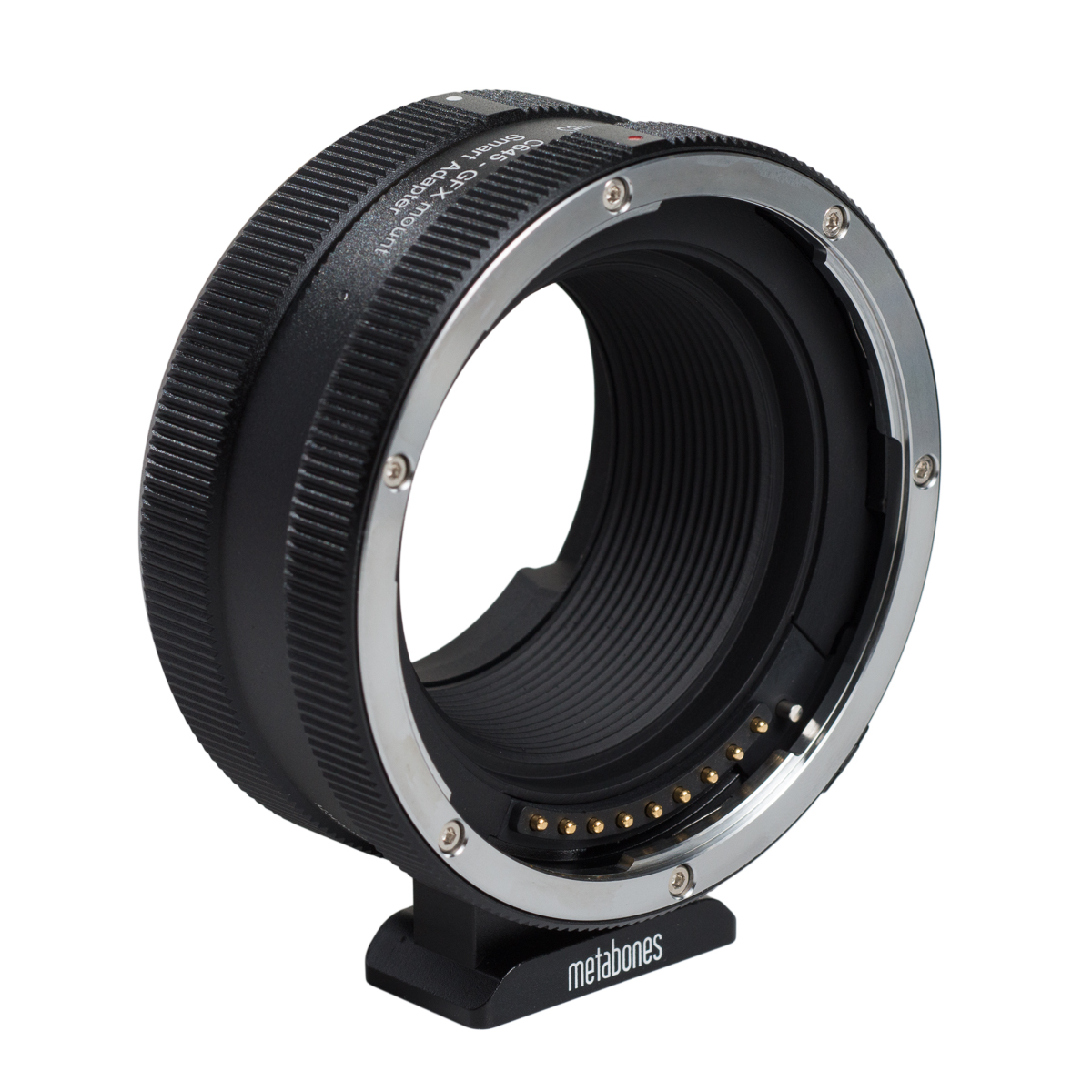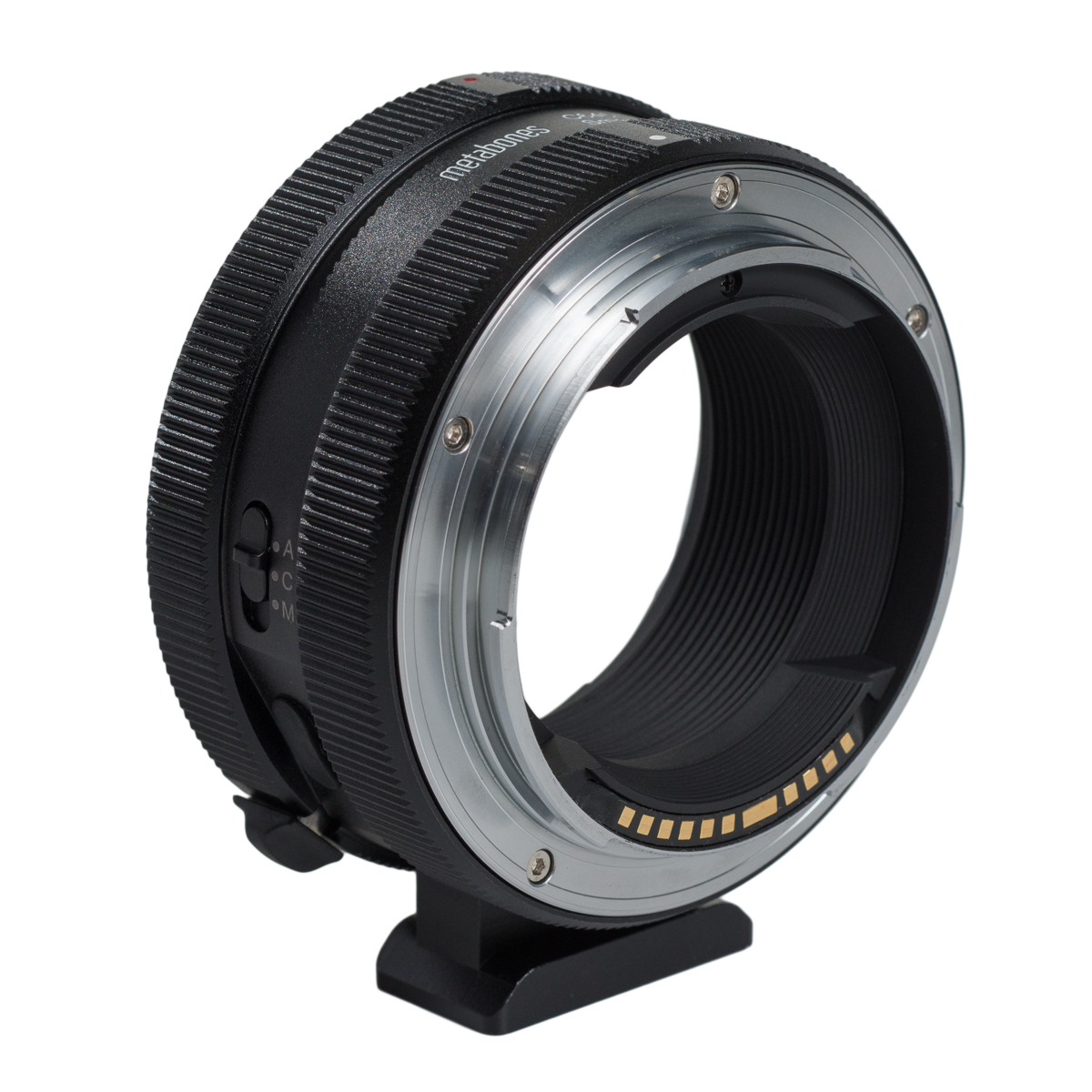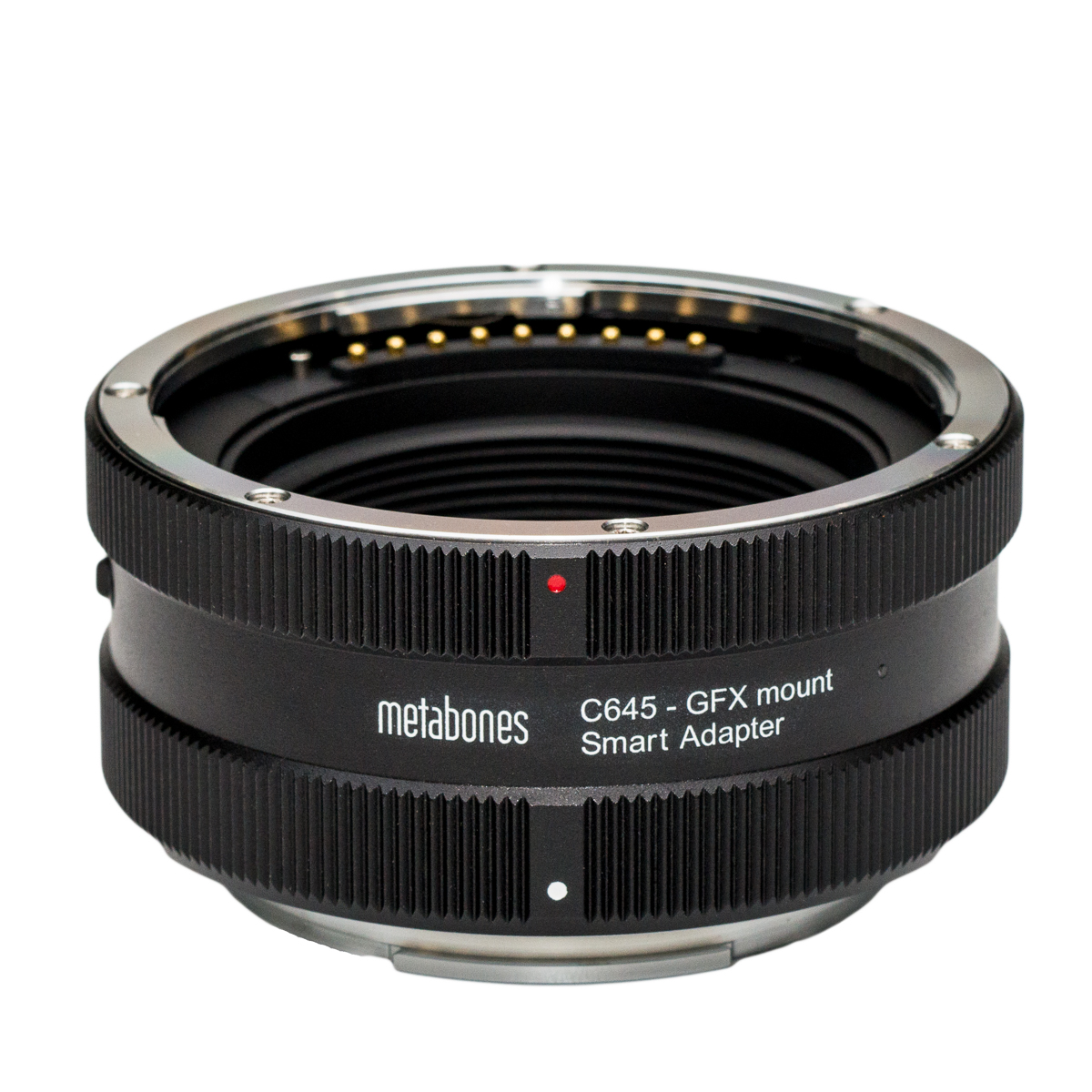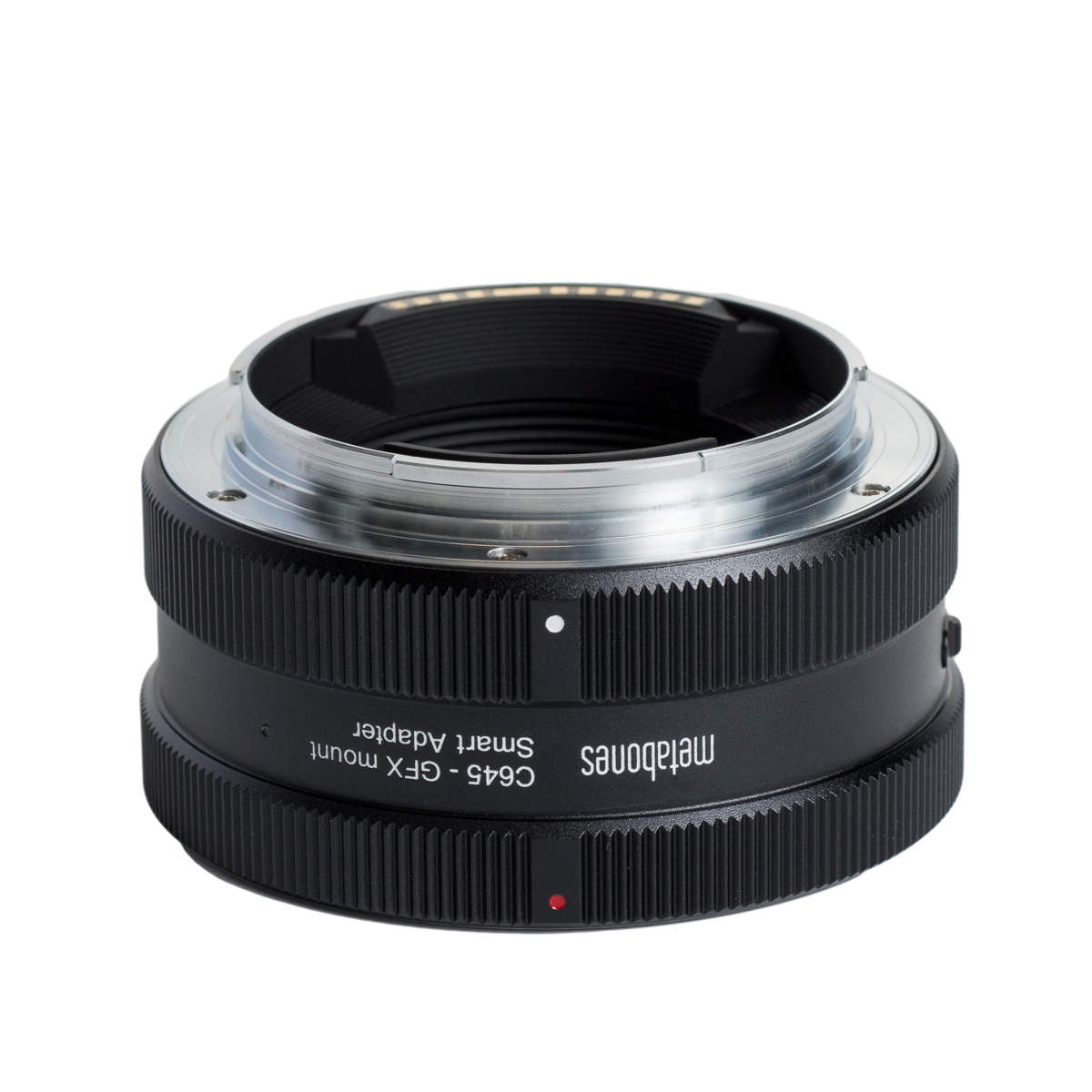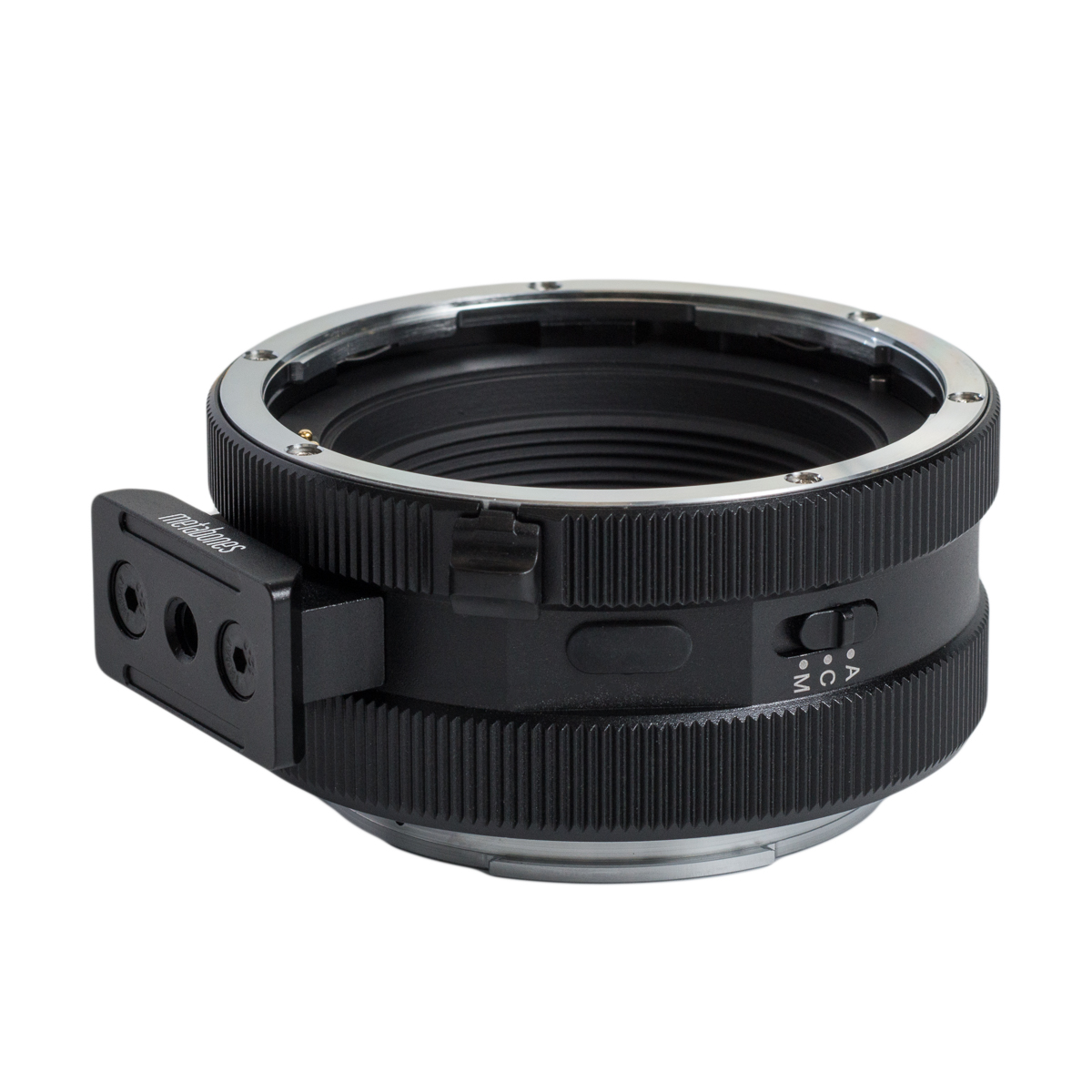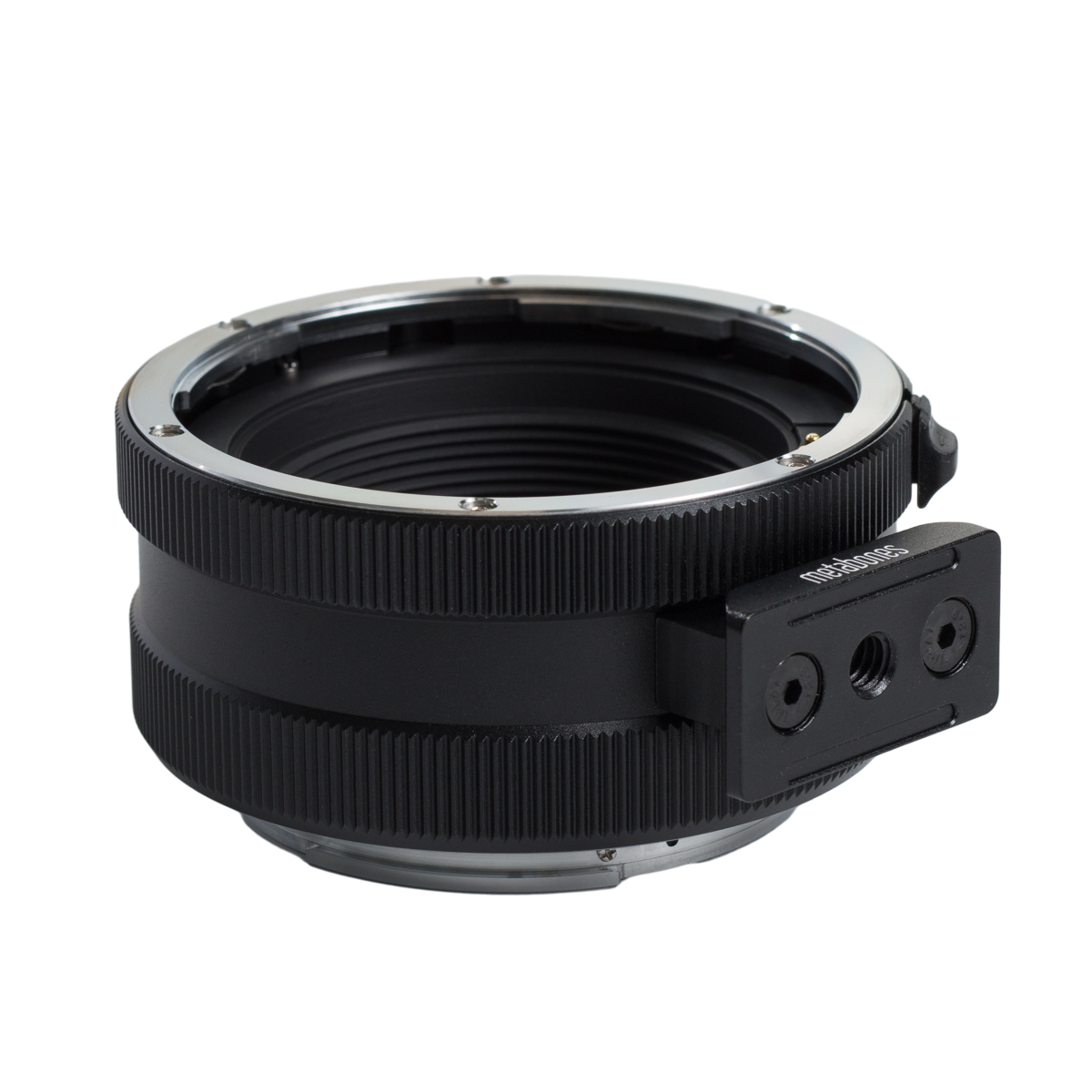 Key Features

Contax C645 Lens to Fujifilm G-mount camera
Electronic control supported: Autofocus, Aperture control and EXIF support,
LED indicator shows communication status.
PDAF camera support.
IBIS of camera support.
Aluminum alloy and brass construction with chromium plating.
Satin surface finish.
Detachable Arca-Type tripod foot compatible with Arca Swiss, Markins, and Photo Clam ball heads(clamp directly or attach to the quick-release plate by a 1/4"-20 screw).
Description

Owners of legendary Carl Zeiss optics in Contax 645 Mount now have a trusted migration path to mirrorless cameras with Metabones® Contax 645 to Fujifilm GFX Smart Adapter and Metabones Contax 645 to Sony E-Mount Smart Adapter.
Get the ergonomic experience of the original Contax 645 camera by using the lens' own aperture ring in aperture priority and manual exposure modes. Fully automatic exposure and shutter priority are also available. A customizable button on the E-Mount variant can be assigned to more than 50 different functions on many Sony cameras, including depth-of-field preview. A tripod foot compatible with Arca-Swiss-style quick release is included.
Metabones has a proven track record of firmware stability and timely firmware support. Firmware is user-upgradable via the Smart Adapters' micro USB ports.
All Metabones Smart Adapters relay distance information from the lens to the camera body to enable 5-axis in-body image stabilization (IBIS). The Contax 645 Makro-Planar 4/120 lens does not report distance information and supports only 3-axis in-body image stabilization.
When Contax 645 was launched in 1999 it was the most technologically advanced medium format camera at the time, and the first interchangeable lens medium format system with autofocus motors built into the lenses. These legendary Carl Zeiss lenses are now leveraging the latest and greatest mirrorless camera features and poised to benefit from further technological advances in the future.
Compatible Lens List
Vario-Sonnar T* 4,5/45-90

Distagon T* 3,5/35

Distagon T* 2,8/45

Distagon T* 3,5/55

Planar T* 2/80

Apo-Makro-Planar T* 4/120

Sonnar T* 2,8/140

Sonnar T* 4/210

Apo-Teletessar T* 4/350

Mutar 1.4x T*
Tested Cameras
Fujifilm GFX 50S, GFX 50R and GFX 100
---
Your PayPal receipt is your order confirmation. There is no separate email confirmation until the shipment takes place.
Disclaimer: we are NOT licensed, approved or endorsed by Contax and Fujifilm.
---
Why Metabones®?
Since its inception, Metabones has been designing and manufacturing lens adapters recognized among professionals and enthusiasts as leaders in design and workmanship.
Contrary to the popular trend of other factories using an aluminum ring painted black on the camera-body-side, we instead take no short-cut but use precision-machined brass with chromium plating on both the camera-body and the lens sides of our adapters, in order to ensure smooth mounting, great appearance, and durability. The lens side of the adapter features a strong leaf-spring structure, strengthening the adapter-lens connection and ensuring tightness of the lens in order to reduce wear and prevent focus errors and optical alignment issues from appearing.
Metabones uses matte-black treatment to keep internal reflection to a minimum in order to maintain the maximum optical quality possible with the lens.
All Metabones Adapters follow this tradition of uncompromising precision, robust build quality and outstanding finish. Our new Smart AdapterTM series of products add industry-leading electronic interfacing technology from Canada, with true electronic control of the lens' aperture directly from the camera body.
Features
Both camera-side and lens-side of the adapter are made of brass, precision-machined and plated with chromium.
Satin surface finish - just like your OEM lens and camera mounts.
Precise fit and solid connection - lens has no play, gap or wiggling when mounted on adapter and no adjustments are required to fit your lens.
Designed to reach infinity focus while maintaining the correct registration distance required to maintain optical quality of CRC lenses or lenses with floating elements.
Our Smart AdapterTM series adapters have the following additional features
True electronic integration of aperture diaphragm - let camera automatically choose aperture in P or S exposure modes, or dial in yourself on the camera body in A or M modes.
EXIF data such as lens identification, focal length and aperture.